Description
he Extension Rods are available in steel or aluminium or stainless steel with either coarse thread or hex/pin connection.
Standard lengths are:
0.5 metres (19 ½")
1.0 metres (39″)
1.5 metres (4'11″)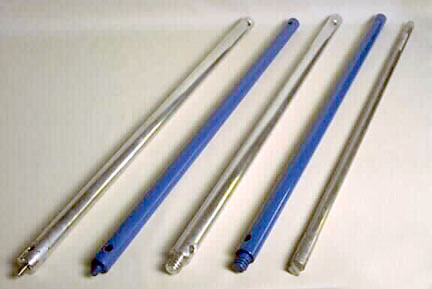 EXT4010SC/HD 40mm x 1.0mm pinated steel, heavy duty best for hammering
Payment & Security
Your payment information is processed securely. We do not store credit card details nor have access to your credit card information.